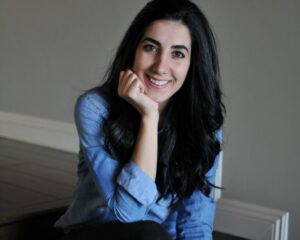 I'm pleased to welcome national speaker, entrepreneur, former practicing attorney (by choice!), and host of Leaders Love Company Podcast Nicole Abboud to present a roadmap to marketing with video success!
Nicole helps lawyers build their brands and grow their businesses using videos and podcasting at Abboud Media. She's been a featured speaker at Clio and Lawyernomics, and featured in publications like the ABA Journal and Daily Journal.
Early registrants will be invited to sign up for limited video marketing and branding strategy sessions during which you and Nicole will work to create an overall marketing strategy for your firm with videos at the center. You will walk away with an understanding of what videos you should create, what topics to create videos around, and how those videos play into your current overall marketing strategy.
Sign up now!
Schedule Details:
Where: Hilton Downtown Cleveland
When: Wednesday, March 14, 2018 from 12:15-1:35 (12:15-12:20 registration; 12:20-12:30 introductory remarks; 12:30-1:30 presentation; 1:30-1:35 wrap-up)
Why: Marketing and Video 101!
Who: You!